Partner With Us
We so appreciate your generous giving!
Your gift matters. Why? Because we believe we are entering the end-times and as Christians it is our responsibility to share the pure and simple gospel of Jesus Christ far and wide. There is absolutely nothing more important than the Great Commission we were given by Jesus Himself before His ascension. "Go ye, therefore, into all the world and preach the gospel to every creature" (Mark 16:15). Thank you for partnering with us for the glory of our Lord Jesus Christ. We so appreciate you.

OUR GIFT TO YOU FROM "FAITHWALK" …
For a gift of $50 to "FaithWalk" accept Ron's book Silent Night/Holy War and Diane's CD Candlelight Carols as our personal thank you!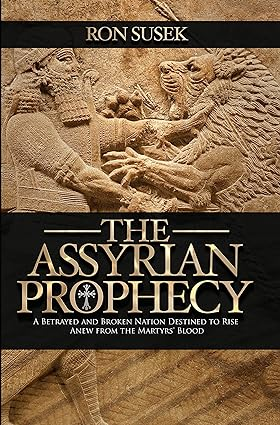 Silent Night / Holy War (book)
The narrative is based on the Christmas story from Revelation 12. It's a book, once begun, you won't want to put it down. Satan mused to his wicked throng: "It will be easy to kill god while
reduced to infancy. Easy! There is no way for him to overpower us now. God had the power to defeat us in the past, but this is our night of victory! He threw us out of heaven, but tonight we will throw him off this planet. This is our realm! I am the prince and the power of the air. Here I reign. Here God dies!" At that same instand, young Mary rearranged her position on the makeshift straw bed and cried out as her contractions became severe. The evil one's eyes widened like a wolf spotting the birth of a lamb. Cruelty dripped from his lips as he craved to pounce. But the moment Mary cried, the sound of a mighty wind was heard - asound greater than that of a thousand tornadoes in one. It was heaven's army finalizing its stance over the cave, planted firmly between the young couple and the hordes of hell. Satan became livid. His legions drew back. Mary cried again, and at once both heaven and hell unsheathed their swords.
Candlelight Carols (cd)
Diane collaborates with pianist extraordinaire Michael Faircloth. Arranged and produced by Michael Faircloth, Diane Susek and Marty Mellinger. Song Titles: Candlelight Carols; Medley-Once in Royal David's City/Away in a Manger; Medley-I'll Be Home for Christmas/ Toyland/White Christmas; Move Me Closer; Carol Medley; Do You Hear What I Hear?; The Christmas Song; Somewhere It's Snowing; On The Back of a Donkey; Medley-What Child is This/Mary, Did You Know?; Wonderful Name; Medley-Cradle in Bethlehem/O Holy Night.

All contributions are under the stewardship of the Board of Directors of Susek Evangelistic Association, the mother ministry of our FaithWalk TV/streaming ministry. We are committed to using your gift exclusively for tax exempt purposes for the furtherance of the gospel of Jesus Christ.
To donate by check, please address to SEA MINISTRIES – P.O. Box 3007 Gettysburg, PA 17325 and make your check payable to SEA Ministries/Faithwalk or call Sherrie at 717.337.1170.
Donation To FaithWalk TV

Click to Securely Pay with PayPal or a Credit Card